KEYNOTE
KEYNOTE: "SPEAKING" - THE PRIORITY IN WORLD LANGUAGE EDUCATION
Promoting "teaching for speaking" has been Sue Fenton's goal and passion for over 20 years. She developed speaking strategies, and wrote her own materials because books on speaking were practically non-existent. When a colleague once asked her, "Sue, how do you get your students to speak French so well?" she answered, "I just let them speak." That's when she began to write books on speaking to help other teachers empower students to speak the speak the language.
This important keynote is a very candid reality check about speaking; its emphasis over time and where it stands today; its impact on student expectations and motivation; "artificial" vs true conversation strategies; the weakness of speaking in texts and the need to compensate. It presents the case for why speaking should be the priority and placed a notch above listening, reading, and writing which all feed off speaking. The keynote offers a wide variety of solutions and the importance of creating classrooms based on speaking and activities that are task-based, real-world, authentic, meaningful, and personalized.
TIME: 1 1/2 hours
Contact Sue Fenton to learn more or to schedule a keynote speech for your conference or event.


Keynote
Time Flies
"Sue - Creativity just pours from you! I feel so inspired & challenged by your ideas & philosophy of teaching…a pleasure to host you! " Heather Tarpley, Former Treasurer, AATF, AR
NEW!
"I have used 'Madame Fifi' products for years with great success." Angela Shropshire, Boiling Springs, SC
"…Sue Fenton makes it easy to have your students speaking in the target language because she gives you everything to get started. Selena Shade Jimenez, AP Central.com reviewer
"Madame Fifi's teaching materials bring vitality and authenticity to the language classroom. Her creative approach...with an emphasis on oral communication will...have (students) using the target language immediately." J. Powell, NJ
Shop With Confidence!
PCI Compliance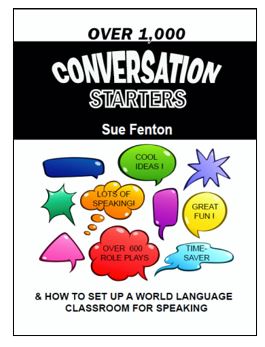 Your header in Here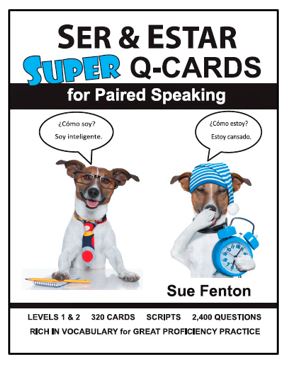 Your header in Here